Context
In a May 2019 interview with @joerogan, @jack recounted that Twitter was not invented but 'discovered'. With this statement, he was referring to the post-internet inevitability of a Twitter-like protocol.
We theorize that socially-linked commodities are (yet another) natural outcome of the democratization of financial engineering, and that 2100 or a similar protocol is also awaiting 'discovery'.
As evidence of this, we cite three previous (though incomplete) implementations of this idea:
The Hollywood Stock Exchange (HSX)
Created in 1999 by @maxkeiser and Michael R. Burns, the Hollywood Stock Exchange, or HSX, is a web-based, multiplayer game in which players use simulated money to buy and sell simulated shares of actors, directors, upcoming films, and film-related options.
https://en.wikipedia.org/wiki/Hollywood_Stock_Exchange
Stolen!
Created in November 2015 by @blader, Stolen! was a fast paced mobile game that quickly gained popularity. The goal of the game was to steal Twitter accounts from other users using in-game currency S-bucks which were earned by holding popular accounts.
https://en.wikipedia.org/wiki/Stolen!
Augur Twitter Markets
@AugurProject is a decentralized prediction market platform built on the Ethereum blockchain that was founded in 2014. In 2019, prediction markets betting on the follower count of Twitter celebrities became popular trading venues.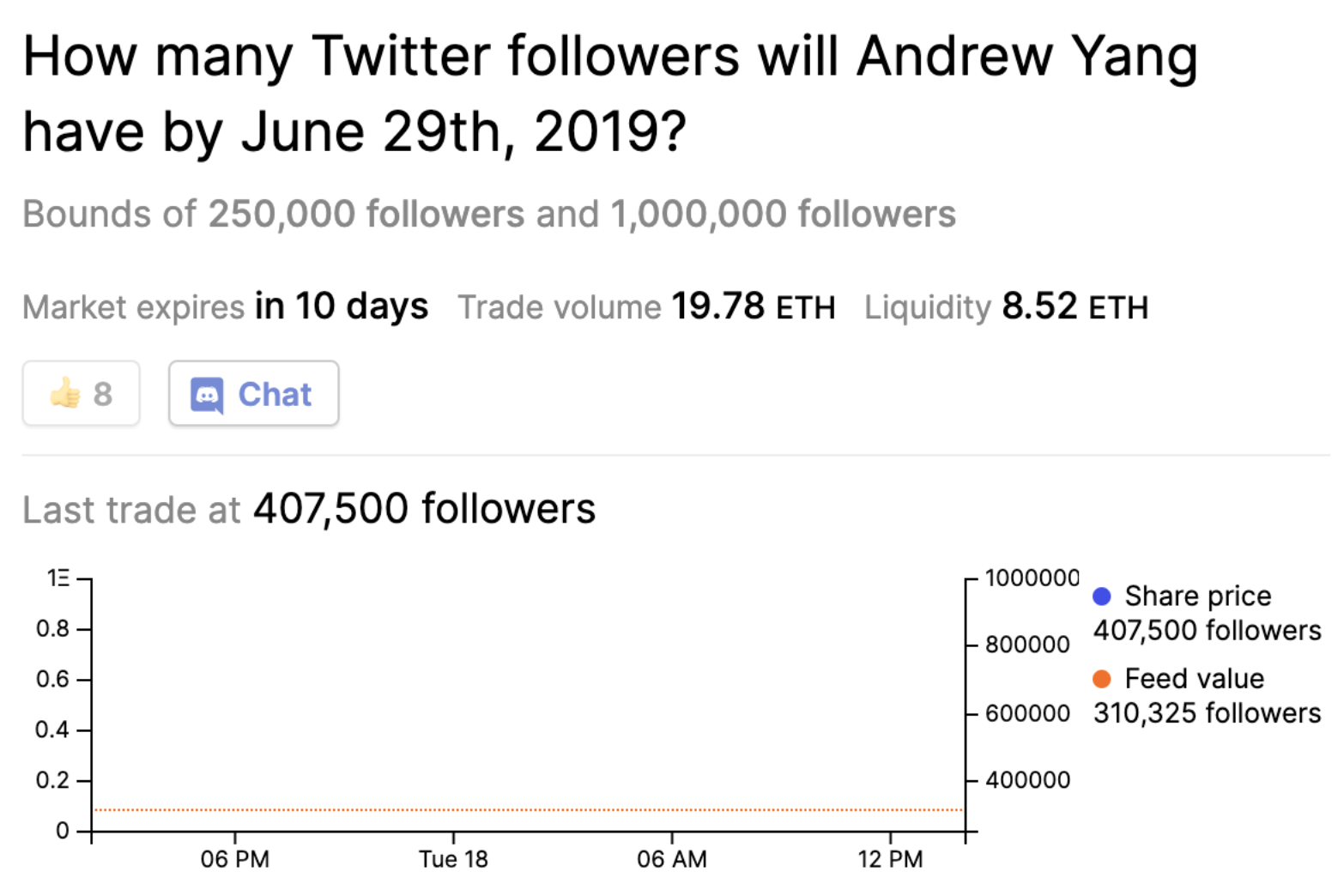 https://en.wikipedia.org/wiki/Augur_(software)
Both Stolen and HSX achieved finite success, but suffered from the problem that their commodity had no utility outside of a single app.
@AugurProject Twitter markets have given us the closest approximation of a platform-independent commodity, but these markets exist only for a specific window of time and for a specific range of Twitter followers. Further, follower count can be Sybil attacked and is not always correlated with an increase in popularity or utility.
2100 proposes a mechanism to create long-lived, platform independent, identity-linked commodities. With the right implementation, we hope that 2100 will inspire a 'Layer 2' of utility.